For the Best Dumpster Rental Waco TX Has to Offer, Work With Flat Creek Solutions!

Choose the top-rated dumpster rental Waco TX has to offer by working with the reliable and reasonably-priced options provided by the friendly and knowledgeable team at Flat Creek Solutions! Whether you're flipping a rental property and seeking a long-term bin or managing a new housing development site, we offer the services and selections that local businesses, homeowners, contractors, and property managers can depend on.

We're proud to serve Waco, Texas, and the surrounding communities of McLennan County with full-scale waste disposal and property management services to help clear unwanted junk, debris, and materials in a convenient and cost-effective manner. As a locally owned and operated business, building a positive reputation as a trustworthy provider of the best dumpster rental Waco TX can provide is always at the forefront of our practices and processes. From delivering bins on time to offering a user-friendly online checkout process, we've made the waste removal process as stress-free and streamlined as possible.

We're the go-to choice for construction site cleanups, demolition services, and the dumpster rental Waco TX uses to successfully complete a wide variety of repairs, renovations, cleanouts, and other projects. Get in touch with our team by giving us a call at (254) 307-9211 with any additional questions, or book online today!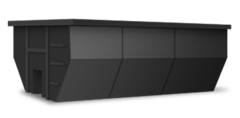 Dimensions
20' L x 8' W x 4' H
Included Tonnage
0 included
Additional Days
:
$5/day
Extra Weight
:
$75/ton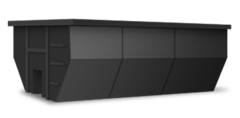 Dimensions
20' L x 8' W x 5' H
Included Tonnage
0 included
Additional Days
:
$5/day
Extra Weight
:
$75/ton
We Take Just About Everything
Some examples of the junk we haul away include:
Refrigerator Disposal

Garbage Removal

Mattress Disposal

Foreclosure Clean Outs
Construction Waste Removal

Yard Waste Removal

Trash Removal

Appliance Removal
Television Disposal & Recycling

Furniture Removal

E-Waste Disposal

Hot Tub Disposal
Book the Dumpster Rental Waco Texas Uses to Complete a Range of Projects
Use the dumpster rental Waco Texas homeowners, businesses, and construction companies depend on to clear the waste and clean up your space in no time! We partner with our residential and commercial clientele to offer a broad scope of waste removal and property management services, including roll-off dumpster rentals, skid steer services, demolition, pasture shredding, and more. Whether you're beginning an exciting residential DIY remodeling project or overseeing a full-scale warehouse build-out, we're certain our years of experience, dedication to customer satisfaction, and a fleet of industry-grade roll-off bins will help you get the job done as quickly and efficiently as possible, creating the time and energy to focus your attention on more important aspects of the job at hand.

We're dedicated to providing the dumpster rental Waco Texas can feel secure in using and we work directly with the City of Waco Landfill to ensure all waste is disposed of responsibly in accordance with local regulations. When you partner with Flat Creek Solutions, you can rest assured that all junk and unwanted materials removed from your property or work site will be dumped ethically using environmentally sustainable methods. We do not accept hazardous waste, including gasoline, motor oils, asbestos, liquid paints, or flammable liquids in keeping with these practices. If you have any additional questions about our hauling process or what efforts we're taking to ensure our communities remain waste-free and enjoyable places to live, don't hesitate to reach out to our team by giving us a call at (254) 307-9211 today!

Rent a Dumpster Waco Residents Depend on For Home Improvement Endeavors
Rent a dumpster Waco homeowners are confident will support their home repair, remodeling, cleanout, and other projects with ease.

Whether you're replacing appliances and furniture or renovating your kitchen, our all-encompassing waste removal services are a must-have addition to your upcoming home improvement goals. We regularly deliver the high-quality residential dumpster rental Waco TX residents use to support garage cleanouts, downsizing, flooring removal, cabinetry removal, hoarding cleanouts, renovations, roofing repairs, carport teardowns, driveway or sidewalk demolitions, and other DIY home remodeling or cleanout efforts.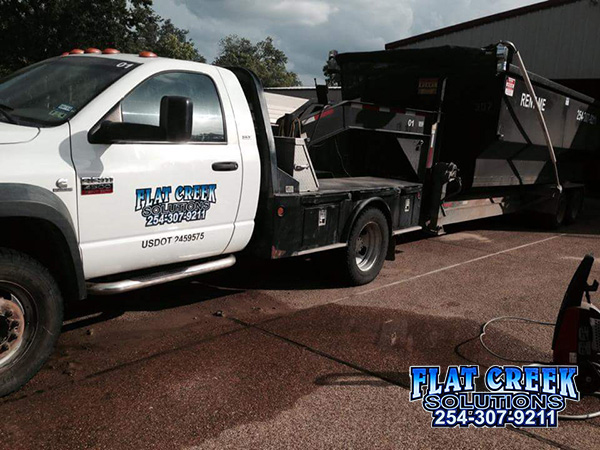 We've established a reputation as the go-to waste management company that McLennan County homeowners depend on year-round by consistently exceeding customer expectations with on-time delivery, flexible scheduling options, and competitive pricing. Book your roll-off bin with our user-friendly online reservation tool today!
Driveway-Friendly Dumpster Rental in Waco TX for Yard Waste
Clear out unwanted yard debris with a dumpster rental in Waco TX that homeowners and property managers utilize for landscaping, cleaning up brush after a storm, stump removal, shed demolitions, gardening, and more. Whether you're sprucing up your front yard to increase your overall curb appeal and need more than the traditional garbage bin or are managing a commercial landscaping project for an office park, our easy-to-load containers allow you to clear unwanted waste at your own pace. Use the small dumpster rental Waco TX homeowners trust to safely and efficiently transport unwanted waste without damaging their driveways or property. If you need extra manpower, our experienced team is available for tree, stump, root, brush, and undergrowth removal, lot leveling and clearing, skid steer service, ranch and farm clean up, and other waste removal services. Give us a call for a custom quote catered to your specific needs today!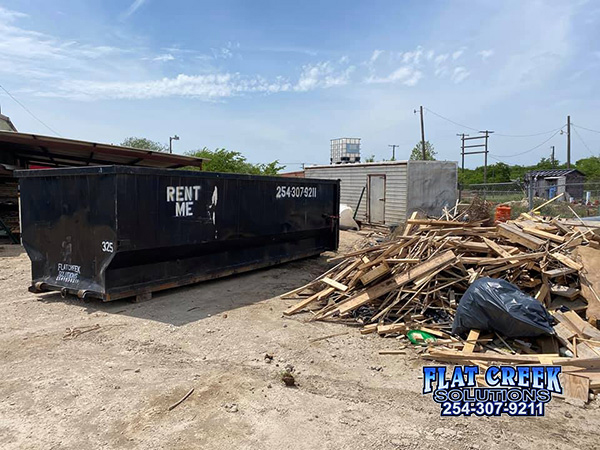 Construction Dumpster Rental Waco TX Contractors Choose First
With the top-rated construction dumpster rental Waco TX contractors count on to keep work sites waste-free and up to speed, you can complete a wide range of construction efforts, from residential expansions to commercial or infrastructure developments. Our heavy-duty bins are fully equipped to haul a broad scope of materials, including tiles, lumber, flooring, shingles, nails, piping, plastic, scrap metal, and more. Along with offering the industry-grade cheap dumpster rental Waco TX contractors use to keep their jobs on track and under budget, we offer all-inclusive clean-up and removal services to clear away demolition and construction sites, including scrap metal hauling, lot leveling, demolition haul-off, and more.
Get in touch with us to learn more about our full-scale services and how we can help your construction efforts today by giving us a call at (254) 307-9211!
Trash Roll Off Waco Business Owners Use for Commercial Spaces
Use the trash roll off Waco area business owners count on for quick, convenient, and efficient waste removal. Whether you're handling a foreclosure, clearing outdated furniture from an office building, or renovating your storefront, our bins help make the job as effortless and straightforward as possible. We'll deliver the bin, you can then fill it up at your own pace, then give us a call when you're ready to have the waste cleared away. It's that simple. We pride ourselves on providing fast, friendly, and reliable service, and we are committed to keeping our prices competitive. We understand that every project is unique, and we will work with you to create a customized rental plan that fits your needs and budget. Keep your commercial space tidy and waste-free with the top-rated dumpster rental near Waco TX today!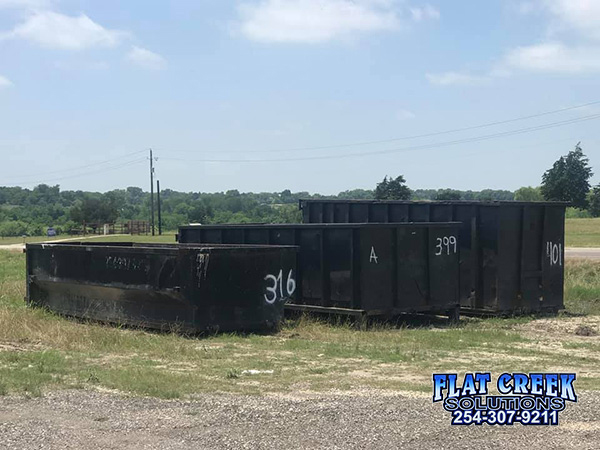 Durable Roofing Dumpster Rental in Waco Texas for Heavy-Duty Debris
If you're on the hunt for a dumpster rental in Waco Texas that roofers and construction professionals use to handle bulky, unwanted materials, you'll find exactly what you're looking for from our industry-grade selections. Our roofing dumpsters are available in various sizes to accommodate any size project, whether you are working on a small residential roof or a large commercial building. Our team will work with you to determine the right size dumpster for your project and will deliver it to your job site at a convenient time that works for you. Safely contain shingles, lumber, nails, trimmings, and other waste, then let our team haul it away in one fell swoop so you can focus on the job at hand with the most affordable dumpster rental Waco TX can provide! If you need additional waste removal services, contact us to learn more about demolition and construction site cleanups.
Why You Should Choose Us for the Roll Off Dumpster Rental Waco Can Count On
When searching for the top provider of a roll off dumpster rental Waco homeowners, contractors, property managers, and business owners depend on most, Flat Creek Solutions is the #1 choice. We've been serving McLennan County with the best in customer service and commercial-grade bins to support our customers' various waste removal needs for over 20 years. We work directly with industry-leading manufacturers to offer high-quality containers that are driveway-friendly, easy to load, and designed with convenience in mind. Each of our bins is inspected and sanitized before the drop-off to ensure our customers are receiving like-new containers to help fulfill their short or long-term project goals.

Along with our 5-star-rated roll off dumpster rental Waco can use to meet a range of waste removal goals, we offer full-service solutions for demolition, construction cleanup, junk hauling, yard waste removal, leveling, and more. We're your one-stop clean-up shop and our experienced, friendly team is available to help take the stress out of the disposal process on your behalf. We'll handle the heavy lifting of all of your waste removal needs so you can focus on more important aspects of your job or project. If you're searching for Flat Rock dumpster rental Waco TX uses to successfully complete residential and commercial projects, we're here to help.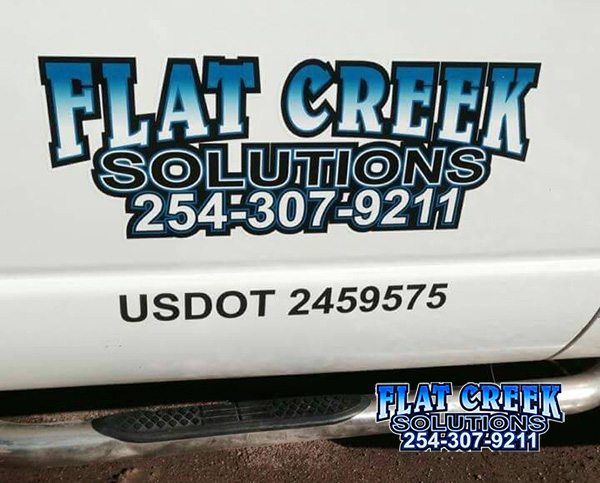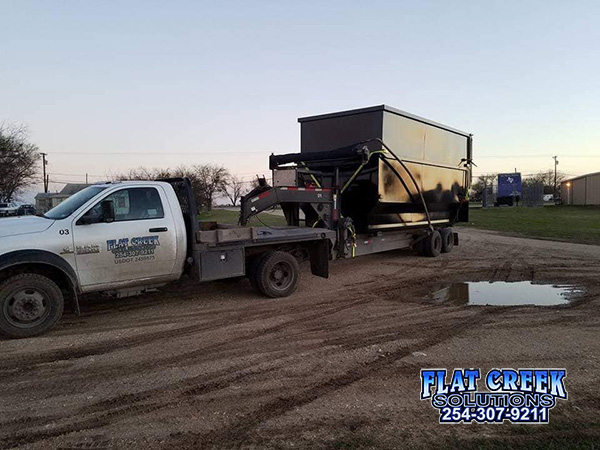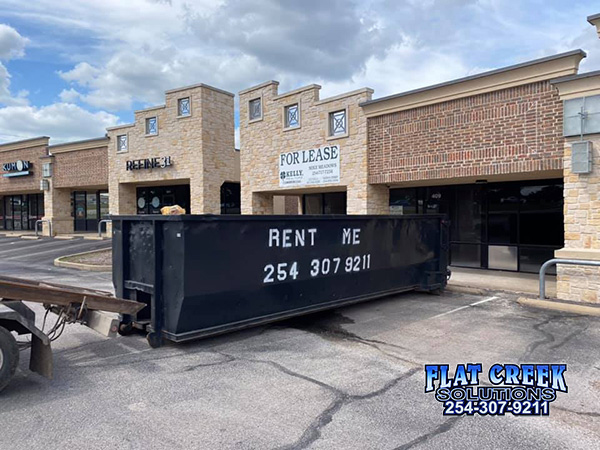 How to Rent a Roll Off Dumpster Waco Can Trust With a Few Clicks
When you're ready to rent a roll off dumpster Waco uses to conveniently and efficiently remove waste, we've streamlined the process so that you can schedule a delivery with the touch of a button using our secure, state-of-the-art online booking system. Whether you're on a work site and need another roll-off to complete your housing development project or are in the early stages of planning a fun DIY kitchen rebuild at home, our goal is to remove stress from the waste disposal process so you can focus on the task at hand.

To rent a dumpster Waco TX depends on using our online system, follow the instructions below:

1) From any page on our website, click the blue "Book Now" button in the upper right corner.
2) View our roll-off rental sizes and choose the best option for your specific waste disposal needs, then click the blue "Book Now" button next to the price.
3) Review the dimensions, rental timeframe, extra weight, and other information before clicking the blue "Add To Cart" button.
4) Select the service type, residential or commercial, then click the blue "Continue" button.
5) Select the drop-off and pick-up dates from the pop-up calendar.
6) Review the subtotal and click the blue "Checkout" button.
7) Input contact, billing, dumpster placement, and other important information before digitally signing the contract and clicking the blue "Continue" button.
8) Input payment information using any major credit card and submit it with our secure system.

When you rent a roll off dumpster Waco uses to complete a range of repair, remodeling, and cleanup projects, we make the task as simple and streamlined as possible. Once you submit payment using our online booking tool, you'll receive a confirmation email with a digital copy of the signed contract and your receipt. One of our staff members will get in touch leading up to the delivery date to confirm a drop-off window that works best for your schedule. You don't have to spend hours searching for the best dumpster rental near me Waco TX trusts with Flat Creek Solutions service and selections available to you.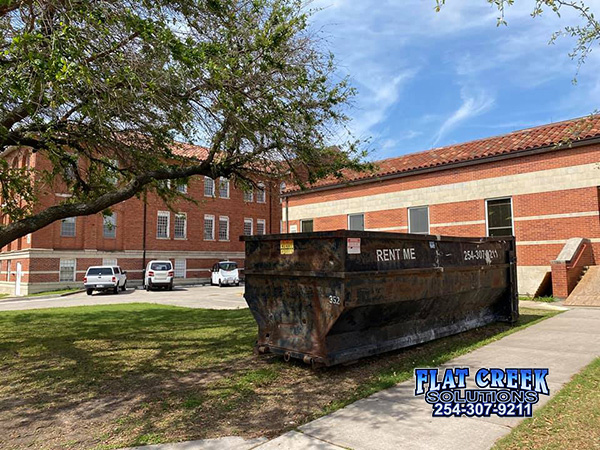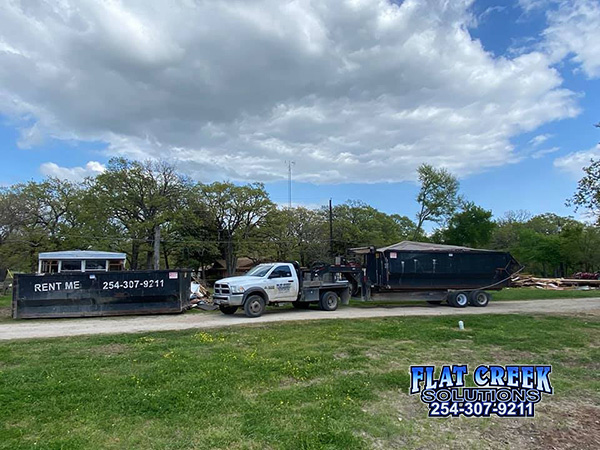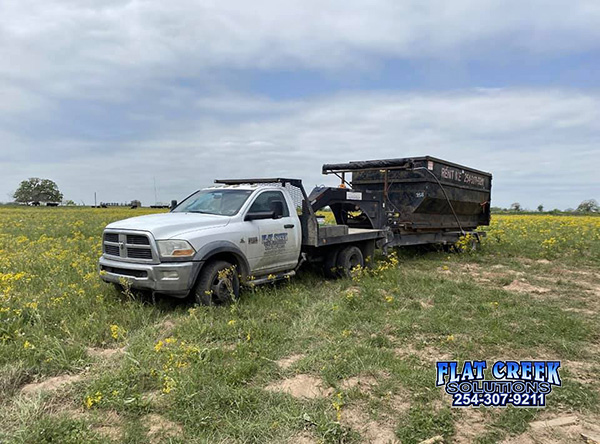 Sizes and Prices for the Roll Off Dumpster Waco TX Customers Use Year-Round
We offer versatile sizes for the roll off dumpster Waco TX customers know will help them complete a broad scope of cleanup, repair, and renovation projects with industry-grade support. Take a look at our pricing guide below and schedule a delivery online today!

20-Yard: This unit measures 20' long by 8' wide by 4' high and begins at $225 for up to four days of rental time with tonnage available at $60 per ton. This rental holds the equivalent of eight pickup truck loads and is great for residential roofing repairs, flooring removal, kitchen remodels, and other efforts. If you're searching for a budget dumpster rental Waco TX homeowners and contractors depend on for small to medium-scale ventures, this is the bin for you!

30-Yard: Measuring 20' long by 8' wide by 5' high, the 30-yard begins at $275 for up to four days of rental time, with tonnage available at $60 per ton. This size holds the equivalent of 12 pickup truck loads of waste and is used for demolition, landscaping, and construction cleanup, as well as full house, hoarding, and foreclosure cleanouts. This is the #1 dumpster Waco TX has to offer to complete commercial projects with confidence!

Delivering Roll Off Dumpsters Waco Appreciates to Neighboring Communities
We're proud to provide the roll off dumpsters Waco uses to easily and efficiently complete residential and commercial cleanout projects across McLennan County, including the 76633, 76638, 76640, 76643, 76655, 76657, 76701, 76704, 76705, 76706, 76707, 76708, 76710, 76711, 76712, and 76798 zip codes. Our service area extends to the neighboring communities of Robinson, Lorena, Bellmead, Hewitt, China Spring, Lacy Lakeview, Aquilla, Axtell, Belton, Ben Hur, Bruceville, Burlington, Calvert, Cameron, Cedar Springs, Chalk Bluff, Chilton, Clifton, Coolidge, Cransfills Gap, Crawford, Flat, Fort Parker, Gatesville, Gerald, Gholson, Golinda, Groesbeck, Harker Heights, Hillsboro, Holland, Hubbard, Jewett, Killeen, Kosse, Laguna Park, Leroy, Little River, Lott, Malone, Marlin, Mart, McGregor, Meridian, Mertens, Mexia, Milano, Moffat, Moody, Morgan, Morgans Point, Mother Neff State Park, Mount Calm, Nolanville, Oglesby, Otto, Penelope, Perry, Prarie Hill, Riesel, Rockdale, Rogers, Rosebud, Salado, South Mountain, Tehuacana, Temple, Thorton, Tours, Travis, Troy, Valley Mills, Watt, West, Westfalia, Whitney, Wortham, and other areas.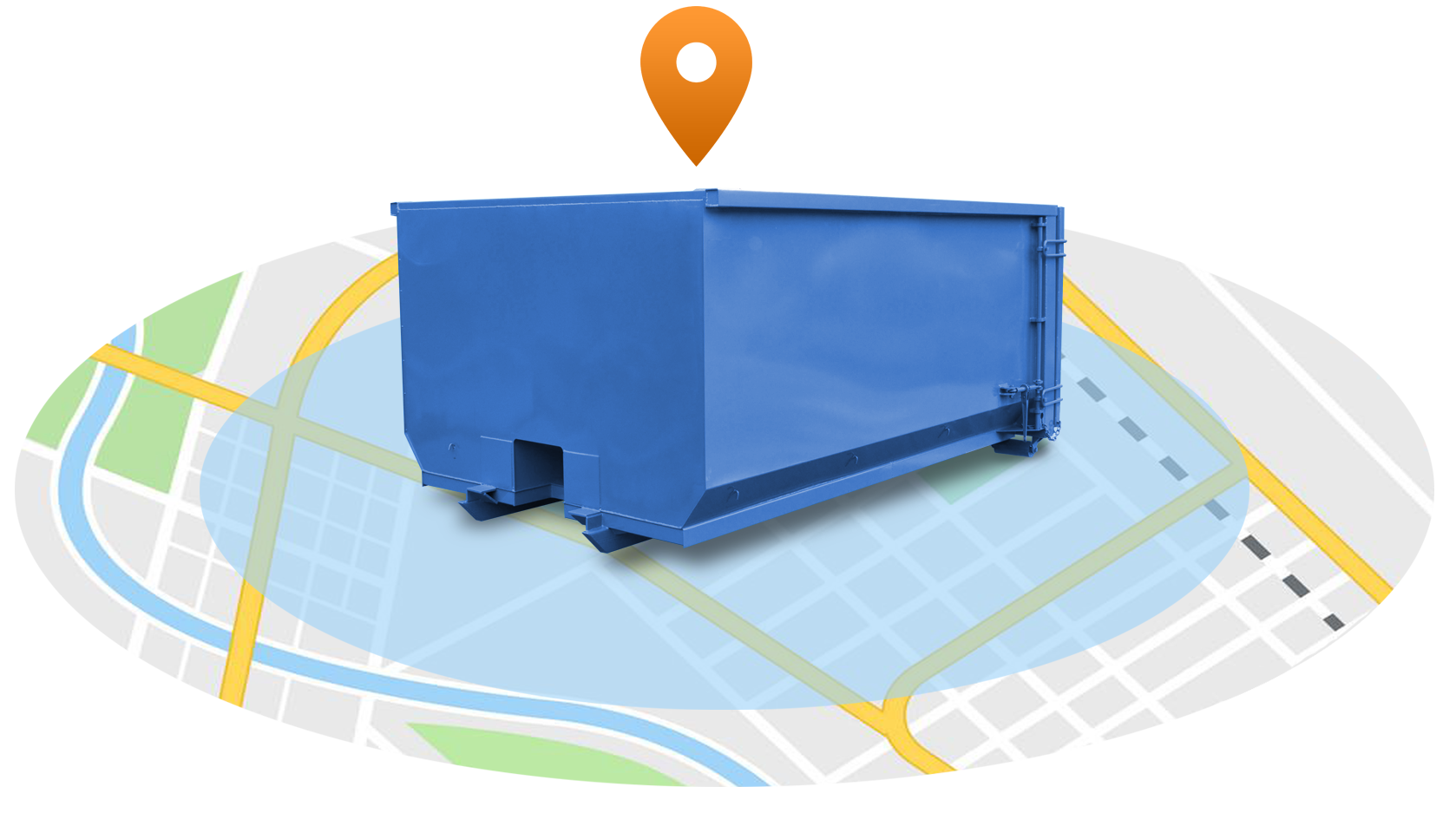 We regularly partner with local businesses, government agencies, property managers, and Waco ISD to supply top-quality roll off dumpsters Waco can utilize to safely contain and transport waste, helping keep our communities waste-free and wonderful places to live, work, and visit. As Waco and surrounding areas continue to grow and people flock to our city to visit the Waco Mammoth National Monument, the Dr. Pepper Museum, and the Silos, our team is prepared to offer the best in service and selection to allow our communities to flourish. Give the pros at Flat Creek Solutions a call to book the Waco TX area dumpster rental that continues to provide a safe and convenient option for locals to dispose of unwanted clutter, debris, or waste.
Service Area
FAQs About the Roll Off Dumpster Rental Waco TX Relies On
If you have any questions about scheduling a roll off dumpster rental Waco TX depends on to contain and haul unwanted materials effortlessly, we have answers! Read through some of our FAQs below and get in touch with our team by giving us a call at (254) 307-9211 for additional information. Our crew is available to walk you through the process, answer any questions, and ensure you have a positive rental experience from start to finish.
Q.
How should I load the container?
A.
We recommend loading the bin as evenly as possible to prevent any potentially hazardous spill-outs or movement while transporting the bin. We cannot accept containers that have waste loaded above the top of the bin or jutting out of the sides. We've established ourselves as the go-to provider for roll off services Waco can trust by implementing safe loading procedures at all costs.
Q.
How much does it cost to rent a bin?
A.
The prices vary depending on the size of the rental, the timeframe, the amount of waste being hauled off, and the delivery area. We understand that the cost of roll-off dumpster Waco uses to complete various projects is a huge factor in choosing the right provider for your specific needs, which is why we pride ourselves on offering cost-effective, competitively-priced rentals that don't break the bank. Click on the "Dumpster Rental" tab in the header to view a pricing breakdown for our rentals.
Q.
What items can I dispose of using the dumpster?
A.
With the heavy-duty roll off rentals Waco contractors, businesses, and homeowners can count on working on your behalf, you can load a wide range of bulky, unwanted materials, including furniture, yard waste, construction materials, scrap metal, mattresses, appliances, hot tubs, and more. In accordance with local regulations, we do not accept hazardous materials, including flammable liquids. If you need more information about what items can be hauled away with the roll off dumpster rental Waco TX relies on most, give us a call to discuss your options.